Having a fireplace in your home is definitely considered an amenity. When the colder days settle in, it is nice to have a fireplace to keep you warm. They can save on your electric bill by simply heating the room. Knowing how to use the fireplace is the most important part. Being educated about how to use your fireplace makes it a great Amenity. You first will need to know how to open the flue. Ever wonder how to open a fireplace flue? You have to open the damper door that lets air into the fireplace and sucks the smoke out.
Let's take a look below at what type of dampers you might have to open your flue.
What Type Of Damper Do I Have?
When it comes to your fireplace it is important to note the type of damper that you have. Understanding how to open your damper allows you to open the flue so that you can start a fire. Let's take a look at the various types of dampers.
Top Mounted Damper – This type of damper is fairly uncommon. It is controlled by a metal chain on the outside of the home. The chain extends up to the chimney top and is connected to the damper.
Rotary Damper – This type of damper has a metal screw that is twisted to open up the metal doors that are connected to the flue.
Double Pivot Damper – This type of damper has notches that are built into the handle frame. In this case, you will move the damper handle back and forth to open or close the damper doors.
Poker Damper – This damper consists of a handle that is shaped like a banana. You lift the damper handle up and then push forward to open the damper. Also, when closing the damper, you will push up on the handle and pull the handle back towards you. This will ensure that the notch is released and the door closes.
Why Do I Need To Open The Flue?
Believe it or not, it is very important to open the flue or you will end up with a huge disaster in your home. Not only will you potentially harm your investment, but you will be putting your family's safety at risk. Let's take a look below at some quick facts as to why opening the flue is important.
Smoke – It has to exit and the only way for it to not go through the home is by exiting through the flue in the chimney.
Carbon Monoxide – The only way to reduce the possibility of smoke and carbon dioxide in the home is by opening the flue.
Efficiency – Opening the flue provides oxygen to the fire and creates a more efficient fire.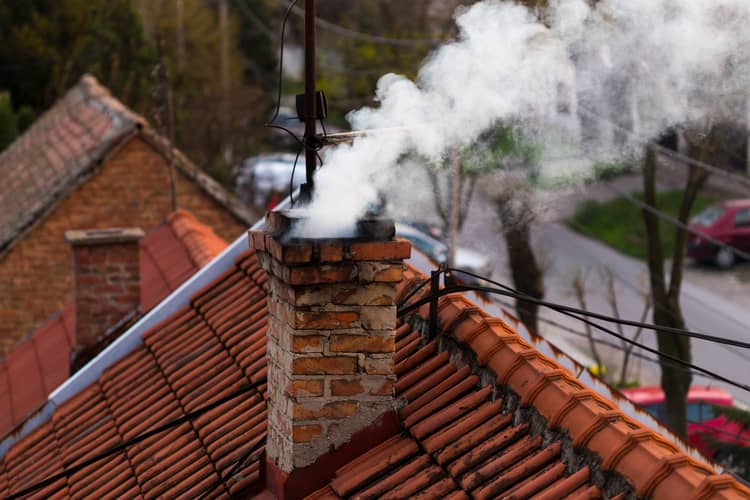 How Can You Tell If The Flue Is Open?
Knowing when the flue is open is a very important part of enjoying your fireplace. Luckily, there are a few ways that you can determine that a flue is open. Let's take a look below at how we can tell the damper and flue are open.
Check for airflow – Simply put your hand into the fireplace and feel for a draft of air. If you feel the air then the damper is open. This is a quick and easy way to determine if the damper is open to the flue.
Look at the damper – Using the handle of your damper and pushing it to the open position and then checking for light is a great way to know. Consequently, if you see light coming into the fireplace, the damper is now open.
Check the controls – Keep in mind that there are multiple types of damper controls. First, get to know the type that your fireplace has. This will determine how you open and close the damper doors. If you have an outside damper pull chain you will need a pair of binoculars to determine if the damper door is opened or closed.
Other Recommended Maintenance
Now that you understand how to open the flue of your fireplace, it is a great idea to determine which wood to use. Before going to burn just any wood in your fireplace, you might want to determine the best types to use. Read up on whether burning pine in your fireplace is a good idea. Also, be sure to check which wood is most effective for a quality fire.
Next, be sure to look into getting your chimney cleared. It is important to conduct maintenance on your chimney that ensures it isn't clogged. You wouldn't want to start a fire with a clogged chimney. The smoke will end up in your home and not leave the chimney.
Lastly, decide what type of fireplace fits your needs. You might end up wanting a gas fireplace in lieu of a wood-burning fireplace. Be sure to read up on the pros and cons of either fireplace. You will need to take necessary precautions like adding carbon monoxide detectors in your home if you go with a gas fireplace or any type of gas appliance.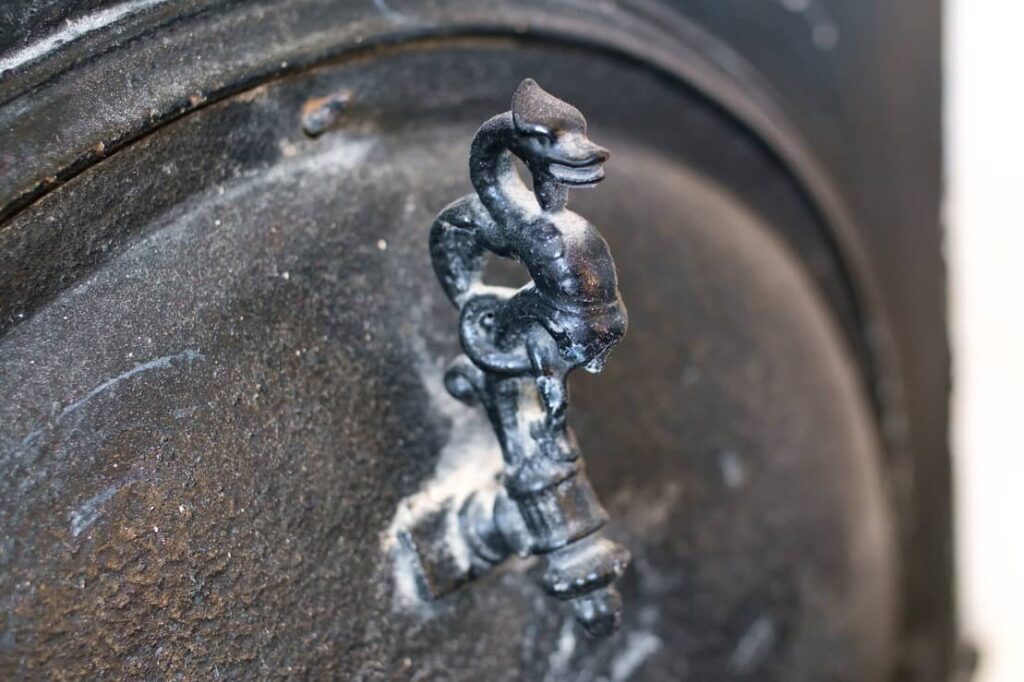 When Do I Call A Professional?
Call on your local fireplace contractor to get a tutorial on opening your damper. This will ensure that you are opening the access to your flue in the chimney. Also, the fireplace contractor can inspect the fireplace and all of its working parts to ensure that it is safe to use. Additionally, call on your local home inspection team to be sure that the chimney and roof are sealed together properly. Consequently, be sure to have all of this done before the colder months.
Conclusion
Getting to know the ins and outs of your fireplace is important for the safety of your investment and family. Before you even begin to start a fire, it is important to know how your fireplace works. Opening the damper so that the smoke has access to the fireplace flue and can escape through the chimney is key. If you aren't sure what to do with your fireplace or how to operate it, call on your local home inspection team. They can inspect your flue and dampers, and make sure that the chimney is in good condition. Reach out to Enviroquest Home Inspections for your fireplace needs, and complete home inspections in Harrisburg, PA.