When it comes to buying a home you want to consider all of the factors. Although you will get a home inspection completed before any final purchase of the home, you might consider additional inspections. Stucco homes in the Northern states often have issues with moisture control. However, it isn't always bad. Hiring a firm that specializes in stucco inspections is a good idea. This will ensure that the buyer knows the exact condition of the stucco at the time of purchase. Is it a risk to buy a stucco house? Depending on what region of the country you live in can determine if stucco exteriors work for your area.
Let's take a look below at some more details regarding stucco.
What Is Stucco?
Stucco is a cement mixture of sand, water, and binding aggregates. It is applied in multiple layers to keep it strong against the outside elements. Stucco originally contained cement lime due to its availability in nature. It all started back in Ancient Greece. The natural look and ease of material access made it highly desirable to homes. Stucco is applied over wood-framing and concrete blocks or stone structures.
Unfortunately, not all climates can handle stucco exteriors. So, is it a risk to buy stucco homes? In places where soil moves around, as the foundations settle the home's stucco could crack. Cracks in the stucco allow rain to get access to the sheathing underneath the stucco. Consequently, stucco has gained added materials to increase its flexibility and resiliency allowing it to be more sustainable in other parts of the United States.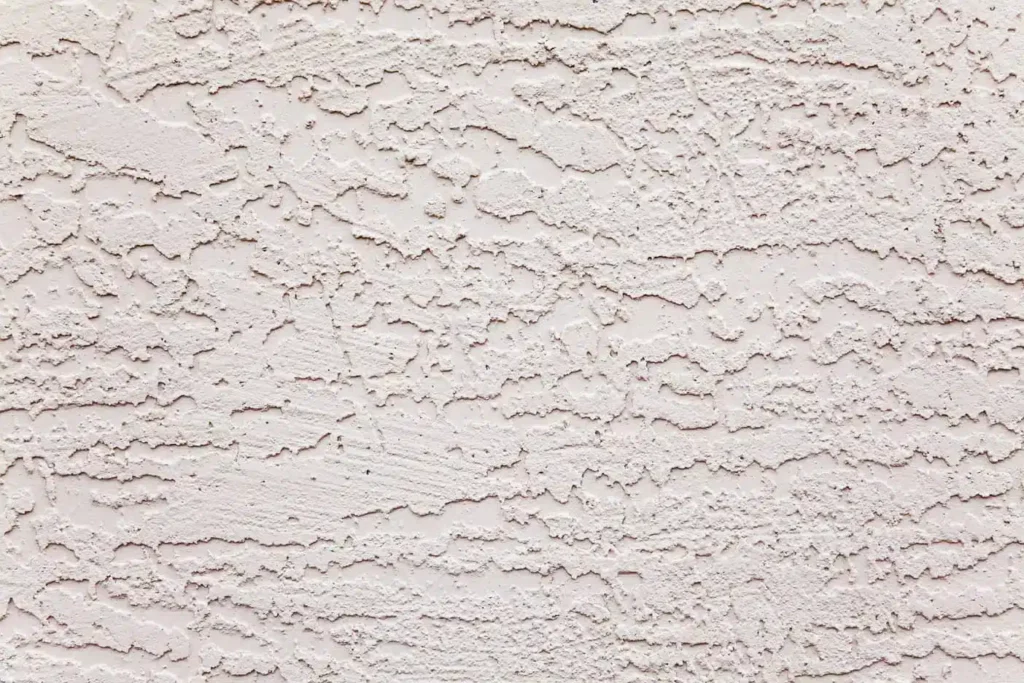 What Are The Pros and Cons Of Stucco Exteriors?
PROS
Stucco has a lot of appeal for many reasons. Let's take a look at a list of pros of stucco.
Fire prevention – 1 inch of stucco can give a home 1 hour of firewall rating. This means, that it actively prevents the spread of a fire from one side of the wall to the other side of the wall for up to one hour. Fire resistance is very appealing to homeowners.
Aesthetics – Stucco has great appeal as you can paint it any color that you like and gives your home a strong curb appeal.
Long-lasting – Typical stucco installation can give you between 50 and 80 years of exterior strength.
Durability – Stucco is very strong against extreme weather. It holds up against high winds and keeps the interior structures of your home safe.
Sound-proof – Stucco exteriors keep your home soundproofed on a great level than other sidings. This is particularly great if you live in a neighborhood with not a lot of space between you and your neighbors.
CONS
Just like any other material, there are always some cons or bad things that are attributed to them. Over time, research can always create bigger issues as manufacturers attempt to find ways to improve. Let's take a look below at the cons of stucco.
Cracking – As a house settles the soil is shifting and this can cause cracking to the stucco. Cracking opens up a large invitation to insects and water intrusion. It could also cause damage to other parts of the home like the roof and chimney if you have one.
No appreciable insulation factor – 1-inch layers of stucco have a 20 percent insulation factor. This means that the 0.20 R-value of stucco does not meet the same thickness standard of wood. The thicker the material the more energy efficient the home becomes. In northern properties that deal with snow and heavy storms, this could be a utility bill nightmare.
Other Recommended Maintenance
Now that you are aware of if buying a stucco home is a risky move, you can begin reading more about stucco. For example, what to do if a crack is found in your stucco exterior. There are certain sizes that require more repair to your stucco. If the crack is smaller than 1/8 of an inch, you can make the simple crack fill on your own.
Next, one of the pros in favor of stucco is how long it can last. Read up on the facts about how long stucco exteriors can last. If they are installed properly you are looking at 50 to 80 years of strength to the exterior of your home.
Lastly, living in a northern state most likely comes with additional amenities such as a fireplace. If you do not maintain your fireplace the chimney and other parts could become damaged. A damaged chimney could end up cracking your stucco exterior. This would allow water to seep in and create further damage. One way to keep your chimney working properly is by learning how to open the flue door so that you do not damage the home when making a fire.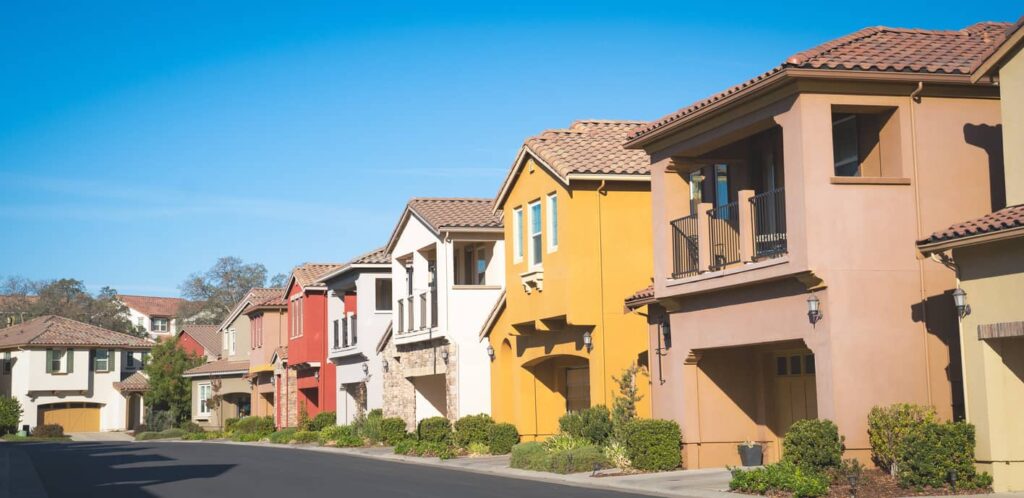 When Do I Call A Professional?
If you purchase a home that has a stucco exterior and it begins to crack, you will want to hire a professional to assist with the repairs. Complete stucco exteriors take 90 days or more to fully dry. You will want to ensure that the person working on your stucco exterior is aware of this dry time and does not cut corners. Call on your local home inspection team to come out and inspect the exterior of your home. Also, they can refer you to a reputable stucco contractor.
Conclusion
When it comes to stucco exterior installation you will want to ensure that you hire a licensed building contractor who has experience working with stucco. There is a very specific process for stucco installation and if any corners are cut, you could end up with some major water damage to your home. If you are buying a home with stucco or need some stucco repairs, reach out to your local home inspection team first. They can help you determine if it is a risk to buy a stucco house. Reach out to Enviroquest Home Inspections for complete home inspections in Harrisburg, PA