When it comes to owning a home, there are a lot of maintenance needs. Most homeowners will neglect various areas of their homes. With that, homeowners should always put money aside in the event that something needs to be replaced or repaired. Something so small as replacing the garage door seals could end up costing more than expected. If you don't know how to seal a garage door or have the time to complete the project you will want to hire a professional. Garage door installation companies can often assist with this project. How to seal a garage door? There are a variety of ways that you can seal the garage door. Weatherstripping and door stops are a couple of ways.
Let's take a look below at the various ways you can seal a garage door.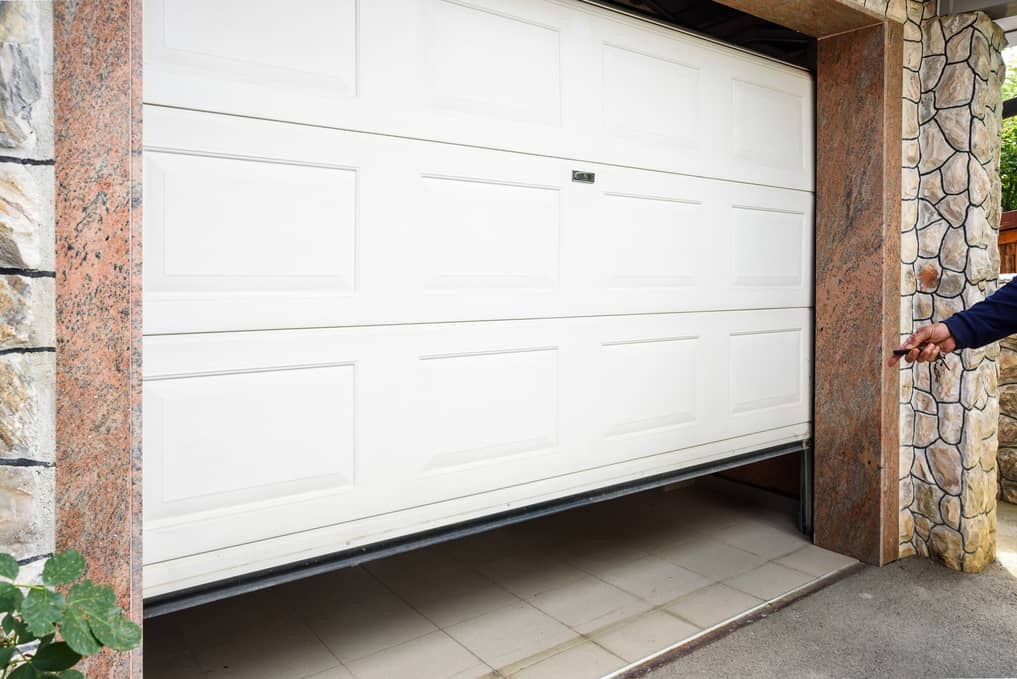 What Parts Of The Garage Door Do I Seal?
Garage doors can have gaps caused by a variety of reasons. Let's take a look below at why a garage door could have a gap.
Door Panel weatherstripping – This material will seal gaps between each garage door panel. Older wood garage doors with flat edges can benefit from this type of seal. Additionally, this weather stripping attaches with self-adhesive. So, it is easy to install, and as the door closes they press against the seal keeping it airtight.
Door Stop weatherstripping – These are installed on the garage door sides and the top of the garage door. Their purpose is to keep the rain and wind out of the garage. This type of weatherstripping comes in roll form and you can cut it. Use a utility knife to cut the strips to the required length and use galvanized nails or screws to install the strips.
Threshold Seal – This type of seal is installed on the floor of your garage. The main purpose of a garage door threshold seal is to redirect rain from the bottom of the door toward the slope of the driveway. The threshold seal works in tandem with the garage door seal.
Door Bottom Seal – The garage door bottom seal is a piece of vinyl or rubber stripping. When this seal becomes warn you will see sunlight coming into the garage. Since this seal is at the bottom, it is important that you keep dirt, debris, insects, water, and critters from being trapped under the bottom door seal. These seals are easy to install and have the best functionality.
Viny Door Stops – This vinyl strip is a combination of weather-seal flanged and wood-look molding strips. You can use galvanized steel siding nails to install these door stops. Place each piece parallel to the face of the garage door. Be sure to push the molding so that it seals against the door. Next, nail or screw the molding to the door jamb. Always install the top first and then the sides.
Other Recommended Maintenance
Now that you understand how to fix the seals around your garage door you can look into when it is a good time to replace your garage door. The moment that you notice wear and tear or damage to your door you should call a professional. Replacing or repairing the garage door will save you money and energy in the home.
Next, if you use the garage for something other than storage, it is important to learn how to cool the garage when it has no windows. Whether you have an office space, a spare bedroom, or an entertainment area, you will want to keep the garage cool during the warmer months. Consider installing a wall unit or possibly using a portable air conditioning unit.
Lastly, while you are working on your garage door seals, this could be a great time to clean your gutters. In some cases, homeowners don't like getting up on a ladder to clean their gutters. Now would be a good time to read up on how to clean your gutters without a ladder.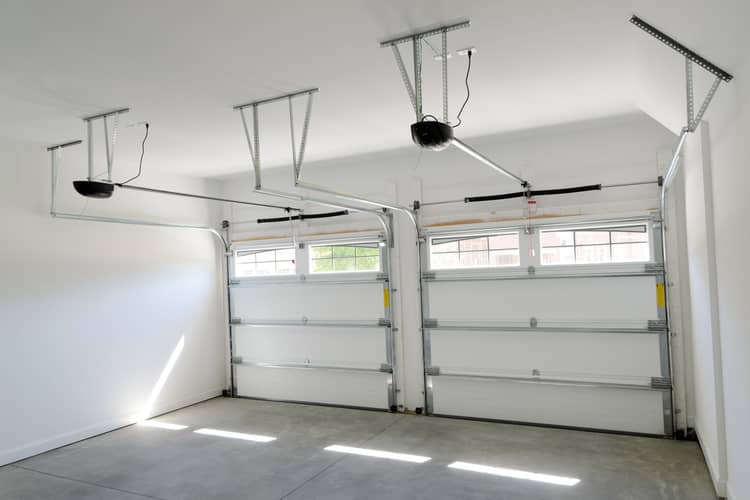 When Do I Call A Professional?
Dealing with something like a garage door can be a bit tricky. There are parts like garage door seals that can be replaced by any homeowner. However, if you don't have the patience or the right tools you will want to call on a professional garage door repair technician. Additionally, you could just call the garage door installation company. Often they can come out and make any necessary repairs. Don't be afraid to call on your local home inspection team to come out and inspect the garage door and garage door opener. Also, they can recommend a reputable garage door installation company.
Conclusion
Garage door maintenance is something that is necessary to maintain the longevity of your garage doors. In most cases, garage door seals will last 5 years or more. As soon as you notice the garage door seals going bad you should call on your local home inspection team. They can inspect the garage door and all of its working parts during a home inspection. Reach out to Enviroquest Home Inspections for a garage door and complete home inspections in Harrisburg, PA.