Radon Mitigation Mechanicsburg, PA
About Our Radon Mitigation and Testing Services
At Enviroquest, we understand that the health and well-being of your family is the highest priority. That is why we offer professional radon mitigation services.  We perform a host of Radon testing and mitigation services including: commercial and residential testing and remediation system installation, passive system activation, school and institutional Radon management programs, self-test kits, and service work on any existing Radon mitigation system. 
Our experts here at Enviroquest want to help you create a safe and healthy living environment for you and your family, so contact us to get a free quote today!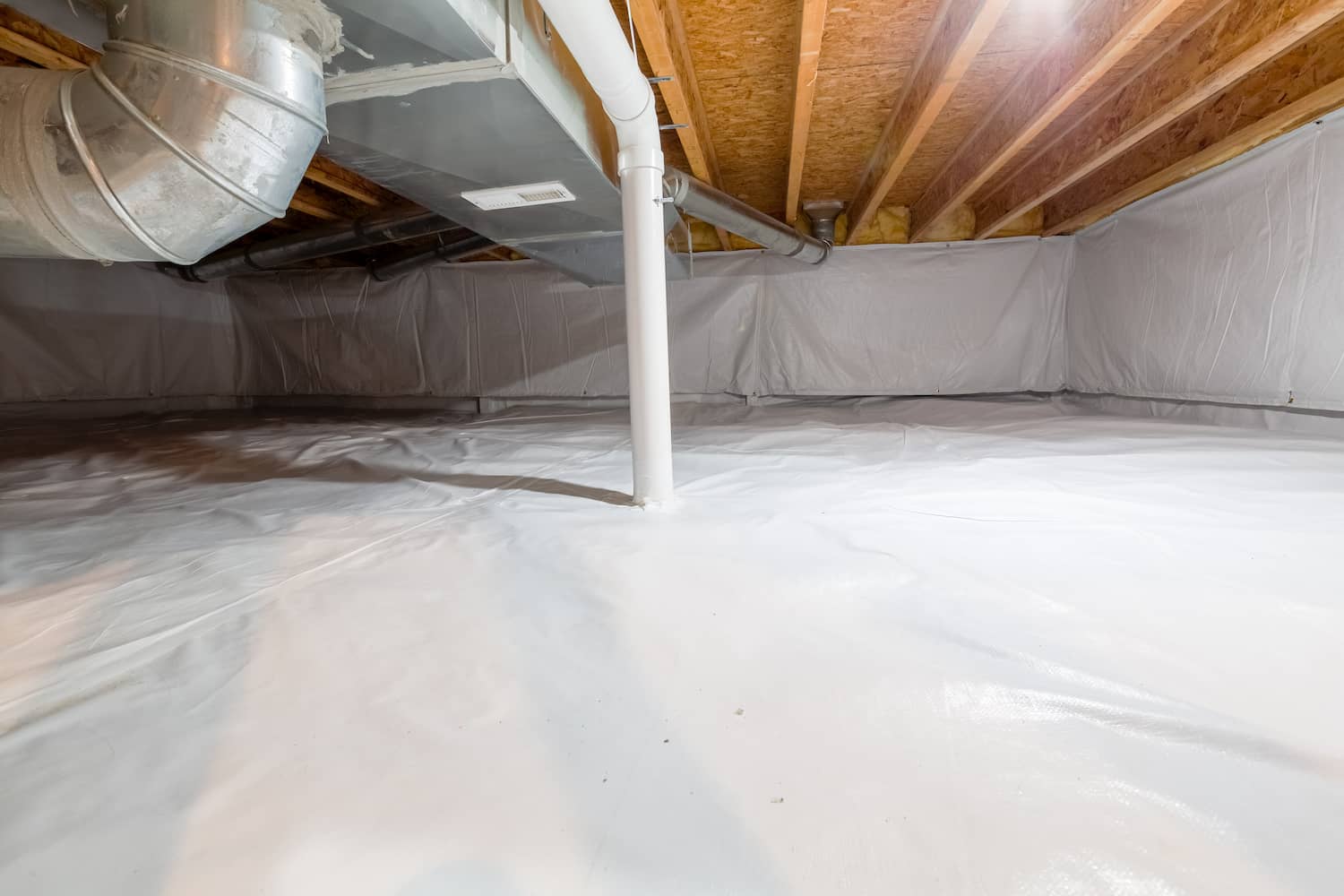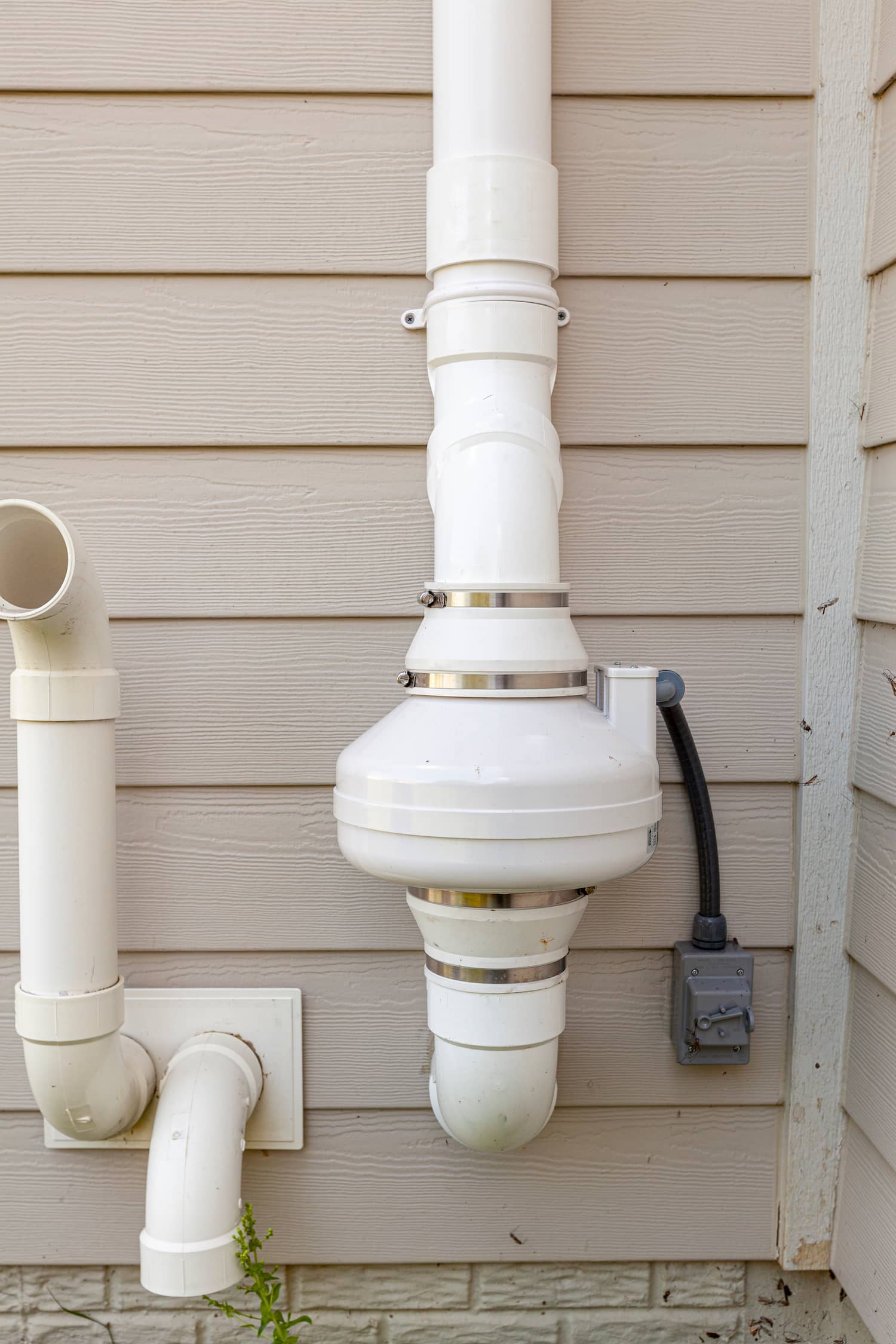 What is Radon and Why Should You Care?
Radon is a gas that comes from the soil. You can't see it or smell it, so the only way to tell if it's there is to test for it. Radon gas decays into radioactive particles that can become trapped in your lungs and lead to lung cancer. It is the second leading cause of lung cancer in the United States, and it is no secret that in Pennsylvania Radon is a big problem. We have some of the highest documented levels in the country, and a high percentage of homes that have an issue vs. homes that don't. Any building can have a Radon problem; even new homes or buildings without basements. Since it is a gas, levels of Radon can vary with changes to a building, and even seasonally and with certain types of weather, or just over time. The EPA recommends retesting every 2 years.
If you find that you have a Radon problem, don't panic. Your building can be remediated. This typically involves sealing some openings and installation of a vacuum system that draws soil gases from underneath your building and ejects them harmlessly above it. Like most cancer risks, the danger increases with long term exposure. You don't need to evacuate if your levels are above the EPA recommended action level 4.0 pCi/L, but you should monitor and correct the source of the problem.
When choosing a Radon mitigator, make sure they are certified professionals. Our PA DEP certification numbers are 1512 and 1725 for Radon Testing and Radon Mitigation. If you have any questions or comments concerning persons who provide radon-related services, please contact the Bureau of Radiation protection at the Department of Environmental Protection: PO Box 8469, Harrisburg, PA 17105-8469, (717) 783-3594.
Your Radon Testing and Mitigation Specialist
Enviroquest has installed over 20,000 residential and commercial Radon mitigation systems since the early 90's. The technology we use is sub slab suction or passive activation. Our technicians carefully evaluate all options to balance technical efficiency with aesthetic impact. Our goal is to treat your house as if it were our own. We specialize in large, old, and technically challenging buildings. We also design passive systems for new construction for any size house or building. We are proud of our service. We will work on any building, or any other contractor's system (many of our friends in the business are no longer active). We have all of the tools, manpower, knowledge, experience, and insurance to fix your building and we hope you choose us. Thanks for the opportunity to bid your job!
About Mechanicsburg, PA
Mechanicsburg, a charming borough situated in Cumberland County, Pennsylvania, is positioned just eight miles west of the state capital, Harrisburg. As a integral part of the Harrisburg–Carlisle metropolitan statistical area, Mechanicsburg enjoys a strategic location that offers both proximity to urban amenities and the tranquility of a smaller community. According to the 2010 census, the borough was home to 8,981 residents, and over the years, it has experienced a modest yet notable growth in population. The 2020 census recorded a population of 9,311, reflecting the community's continued appeal. Mechanicsburg's blend of historical charm, a welcoming atmosphere, and its convenient proximity to Harrisburg contribute to its allure as a place to live and thrive in the heart of Pennsylvania. If you need radon mitigation services in Mechanicsburg Pennsylvania, contact Environquest. Choose us for your peace of mind today!
| | |
| --- | --- |
| Fatter is better! | We use 4" pipe and spout which does a better job. A 3 inch pipe can move about 80 cfm, where a 4" pipe can move about 140 cfm with the same fan! We always use 4" (unless a 4" pipe will not fit). |
| We have been in business 26 years. | What good is a warranty if the company is not around to service it? Given that we have been in business for 26 years, the chances are higher that we will continue to be around if any warranty issues arise. |
| Experience: | We have installed over 20,000 radon systems and have a 100% success rate for reducing the Radon level. |
| Warranty/Guarantee: | When comparing companies, read the warranty info carefully. A lot of companies will charge extra if they need to come back and put in another suction point or a bigger fan. Most systems we install are guaranteed for 10 years regardless of how many times we need to return. |
Some of our satisfied customers include: Testing and mitigation of 300+ structures at the Milton Hershey School, 80 buildings at Gettysburg College, Dickinson College, Lebanon Valley College, Stryker Brigade in Lewistown, Holiday Inn Express, Tyco, IHS Woodlands Nursing Home, Bethany Towers, and many more high schools, elementary schools, churches, nursing homes, offices, apartment complexes, and thousands of residential structures. See our most recent reviews here.
Have more questions?
 

Contact us

 

today or take a look at some frequently asked questions below.
Notice to Clients: The Radon Certification Act requires that anyone who provides any radon-related service or product to the general public must be certified by the Pennsylvania Department of Environmental Protection. You are entitled to evidence of certification from any person who provides such services or products. You are also entitled to a price list for services or products offered. All radon measurement data will be sent to the Department as required in the Act and will be kept confidential.
The official home improvement contractor registration number of Enviroquest, Inc. can be obtained from the Pennsylvania Office of Attorney General's Bureau of Consumer Protection by calling toll-free within Pennsylvania 1-888-520-6680. Registration does not imply endorsement.
HIC Registration Number PA047890
Does the Radon system require maintenance?
For most systems, no regular maintenance is required. We do recommend retesting every 2 years or after any additional weatherproofing, finishing, or remodeling. Aside from testing, just keep an eye on the liquid in your system's pressure indicator. One side should be higher than the other.
If you find that the levels are exactly even at zero on both sides, we suggest you try the following:
Make sure the fan is running:

 if you place your hand on the pipe in the basement or on the fan itself, you should feel a slight vibration. You may also be able to hear the fan humming if you are near it.

If the fan does not appear to be running

, make sure to check all breakers and GFCI receptacles (outlets with a test and reset button) as something may have tripped.

Make sure the fan switch (if applicable) has not been accidentally turned off.

 This is usually located near the fan or near the pipes in the basement.
If you check all of the above and your fan still appears inoperable, please call our office.
Occasionally water gets trapped in the radon pipe?
This typically happens in cold weather. You may hear a gurgling noise in the piping. Excessive water under the slab will affect how well the radon system functions. Turn off the fan for a couple of hours. Turn the fan back on. If you still hear water in the pipe, contact our office.
Is there a cap at the top of the vent pipe?
Our systems are designed to be open at the top and are equipped to handle any water that may enter through the vent. Leaves do not get in because the fan is always on. We do not place or recommend caps or bends at the top of the vent because it will restrict airflow and may compromise the function of the system.
Why do I need to move personal items?
Our proposal says to move personal items away from walls in the unfinished sections of the basement. Many houses have gaps at the wall-floor joint which need to be sealed at the time of installation. If you are sure that there is no gap at this joint, things do not have to be moved.
Why is another suction point required?
We cannot predict the performance of the radon system 100%. The post-test is an indicator of system performance. We record detailed information during the install, and if more work is required we review and decide the best course of action. If your system is guaranteed, we will keep working on the system until you get an acceptable post-test (below 4pCi/L) at no additional charge (that is why we have been in business 26 years!).
Why is plastic needed for the crawl?
Radon comes from soil gas. We install 6 mil heavy duty black plastic in crawl spaces, and secure the plastic to the walls with polyurethane-based sealant. It is not always possible to do this (due to accessibility) but where we can, we do. The charge for this is $1 per square foot. We separate this out in the estimate. This is just the proper way to mitigate and it is part of our SOP (Standard Operating Procedure).
Why is builder piping not guaranteed?
When we activate a builder's pipe, we are relying on the unknown realities of how the builder installed the piping. We check over the system as we are installing the pipes, but we still don't know how the pipes were run inside walls, under the slab etc. Sometimes problems don't arise until years later. We will usually offer a guarantee on builder's pipe for an added fee. The cost to activate a builder's pipe and guarantee the level is usually the same cost as if there was no builder pipe installed. This covers our cost/risk for the several times a year when we have a builder's system not working and we have to install a new system from scratch.